Knitting and Spinning Retreat on the Aran Islands
15 - 21 September 2002
Welcome to Aran.....welcome to the edge of the earth!

The Aran Islands lie off the west coast of Ireland. The main island, Inish Mor, has been a favourite travel destination of mine for several years. In 2001, I spent some time with a small community on the island as a volunteer. The community aims at self sufficiency and achieving the right relationship and balance with nature, the world and each other. As well as An Chairrag, the community house north of the village of Kilronan, the community also manages a hostel south of Kilronan, at Killeany. Aran was a major centre of the Celtic Christian church during the period 500 AD to about 1300, and many pilgrims came to the islands to trace the steps of the great saints, including Columba, Keiran and Enda. Some still do.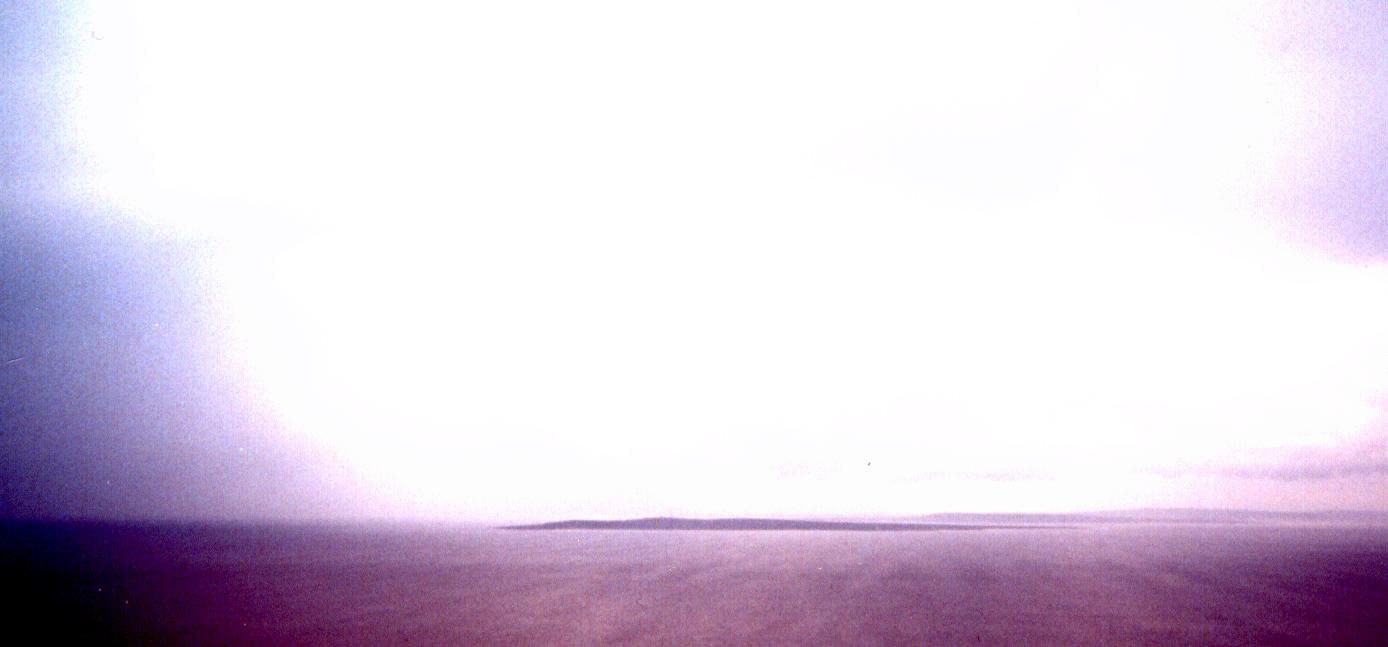 Nowadays, tourists come to see the tranquil beauty of these islands, the ancient forts, the Christian ruins and to hear Irish spoken as the first language of the islanders. A major source of income for the islanders is the famous Aran knitwear, with its now distinctive combination of textured stitches, cables and bobbles. While spinning and weaving have been abandoned in the home, knitting for the tourist shops and for the family is still practiced.
After my last visit, I considered the possibility of returning with a group of knitters and spinners, to enjoy a week of immersion in our crafts in this beautiful setting. There was sufficient interest to encourage me to continue, so I invite you to join our group of enthusiasts from all over the world. Aran has its own clock, its own rhythms, well suited to the hum of a spinning wheel and the gentle clicking of knitting needles.
Details of the Retreat Getting There Some Links Edwards Family home page

Email Kerry at kedwards at trump dot net dot au